Drama

School Gates - a Family Dilemma - | The Shin Totsukawa Story | The Sensitive Samurai | The Sensitive Samurai Part 2 | The Sensitive Samurai Part 3 | Hey! Tetsuya | She's Green | The Storehouse of Dreams | Money Story | Vanishing Point | Company | Engagement Trip | Trip for Love | Light Winds : All Women Police Squad | Rival or Not Rival? | Love in Kyoto | Granddad's Here! | Seven Duels | Kurama Tengu |
The Lady is a Fugitive
DR189901

逃げる女 [TVI]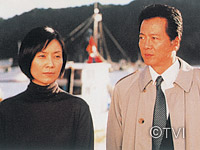 |Length : 95min. |Year : 1999 |
A mother's quest to avenge the murder of her 5-year-old daughter takes her from Tokyo to a small fishing village in Iwate Prefecture, with the police hot on her heels, but always one step behind. Tokyo veteran police detective Kohei Kudo goes after Akiko Kijima; but before he can catch up with her, she finds and murders the second man responsible for her daughter's death. Kudo teams up with a local policeman and they are able to capture Akiko before she commits yet another murder.
Moments
DR179801

瞬 [CX]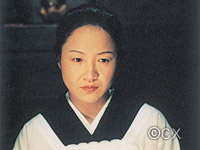 |Length : 49min. |Year : 1998 |
Noted calligrapher and psychiatric counselor Miki Tenkai has brought together stories that depict the important moments in the lives of ordinary people. The drama is divided into two parts. The first, "Hands," is autobiographical and takes place in the 1960s with Japan's emergence as a world economic power as the backdrop. The story focuses on the plight of one family whose father has recently died, 1eaving the family in difficult financial straits and posing the question of whether the daughter should quit school in favor of working to support her family. "Brow" depicts a young woman's life with her father and bedridden grandmother after they are abandoned by the mother.
At the age of 45, Tenkai took up calligraphy and her philosophy is: "when you put pen to paper, you can't go back and make changes. The same is true in life."
Loving Life – Postcards from the Edge of Japan –
DR169801

生きて、生きて 遠野の里から [TVI]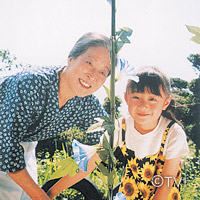 |Length : 48min. |Year : 1998 |
The graying of society requires new methods of caring for the elderly and infirmed

As the number of senior citizens in Japan increases, so does the recognition that home care is essential for the overall well-being of the individual. Various television programs have taken up this question, and Postcards from the Edge of Japan focuses on how one family's reconciliation brought about a recovery of spirit for a woman who had suffered a stroke.
The setting is Tono City in Japan's northeastern Iwate Prefecture, and the city's most well-known storyteller, Yae Takaiwa, has been confined to a nursing home following a stroke. Under the direction of Dr. Shuko Murakami, who recently moved into Tono, a hospital outpatient team is formed that is devoted to the care of senior citizens, and Takaiwa comes under Murakami's care. It is only when Takaiwa's granddaughter is injured in a traffic accident that the family is once again reunited.
DR159700

木綿のハンカチ ライトウインズ物語 [NHK]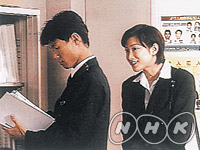 |Length : 18min. x20 |Year : 1997 |
Women cops take on the world

Based on real-life experiences, this series focuses on a female police officer who transfers from the marching band to the "Light Winds." Recovering from a failed romance, Umiko Torii struggles to be taken seriously among her peers and her superiors in this very demanding job. Umiko initially makes every mistake in the book as she attempts to track down burglars, arsonists, rapists and murderers before finally succeeding. Produced in cooperation with the "Light Winds" squad.
DR149700

愛情旅行 [NHK]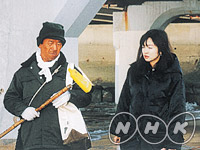 |Length : 18min. x4 |Year : 1997 |
One heart's journey to peace and recovery

This drama revolves around a young woman's attempt to reassert herself following the death of her boyfriend and finding herself trapped in a seemingly no-future job. Akiko's journey takes her to Shinichi's hometown, where she intrudes on the lives of his father and younger brother, who are puzzled that a stranger should take such interest in their personal decisions. It is not until the father finds Akiko's lost chinquapin leaf, given to her by Shinichi, that the hidden story of their relationship and the sadness his death has brought to all unfold.